Hello to all you Treasures and happy Monday, Make Up Monday that is.
Hope everyone had a great weekend celebrating Father's Day and graduations, birthday's and all that fun stuff.
This weekend, my GIG, had her son a graduation BBQ at a park. I can't believe she is a mother to a high school graduate, so proud of her and her son.
So I usually do get my inspiration for color on my eyes by what I am wearing. Not so much that i like to match my make up with my clothes, but it just happens to be that way sometimes.
So my Blue and Green striped shirt is to blame for this EOTD


Sassy Green MAC eyeshadow, Blue Flare Avon Glimmersticks eye liner
I got some great compliments on these colors and yes I did my make up in the car on the way to the park while Mr. Aguila drove. I did the last touch ups once we got there.
For this EOTD, I used a mixture of MAC products and AVON products. Here is a look at what I used.
First I applied the MAC Prep+Prime over my entire eyelid with the Avon Concealer brush, next I applied the MAC Femme Fi (Veluxe Pearl) Eyeshadow as a highlighter with the Mary Kay Eye Definer brush, after that I applied, MAC Sassy Grass(Matte) Eyeshadow on my eyelid and up to and including my crease line with the Mary Kay Eye Crease brush. Here is a photo of my brushes.
Next I used the AVON Glimmersticks Eye Liner in Blue Fare to line the top of my eyelid and my water line and lastly I applied the AVON Infinitize Mascara in Black to my eyelashes. So here it is.
As a MUA (MakeUpArtist) in the making, it is so much easier for me to just stick to one or two eyeshadows and add color with eyeliners. How do you dress up your eyes?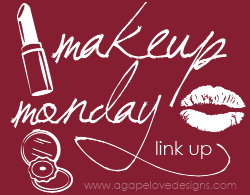 His Treasure,
Victoria